EXCELLENT IMAGE CHAIN
Advanced dynamic technology could offer 9.4 million level pixels and can achieve convenient charging.

High frequency generator and high capability tube could continuously serve the large number of examinations. At the same time, it could highly improve the quality of diagnosis with blurring free image during both dynamic and static examinations.

Image workstation: The dynamic image can be partially enlarged and saved, and any segment can be intercepted during playback and used by PACS transmission.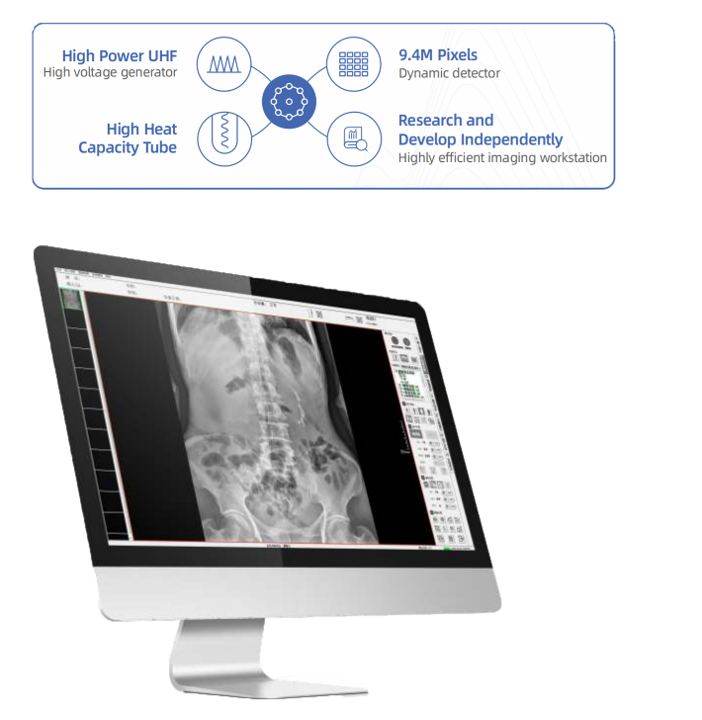 INTELLIGENT DOSE CONTROL
Automatic Exposure Control (AEC)
Improve the image quality while effectively reducing the dose, improving the efficiency of inspection.
Auto Collimation
Intelligent collimator offers optimized workflow with best image effect.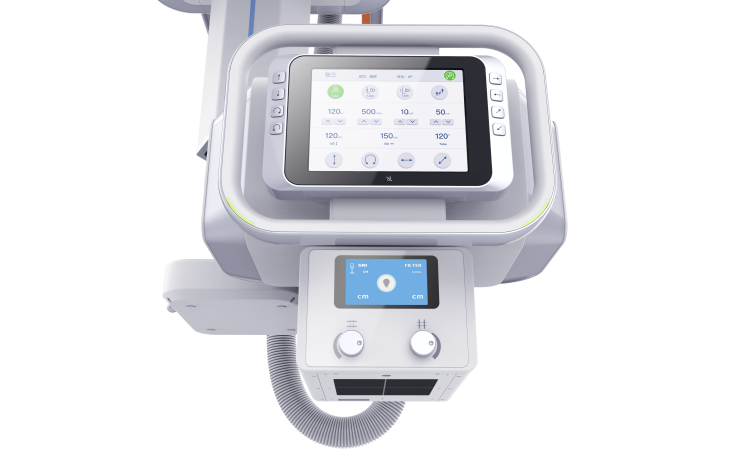 APPLICATION
Automatic Long Bone Stitching
Auto image stitching can be completed by press and hold exposure after setting, the exposure and system movement will be done synchronously and automatically, the image will be stitched automatically by the software.
Professional pneumoconiosis examination (optional)
Built-in special pneumoconiosis image processing system, the interface is brief, clear, friendly and interactive, easy to use. Embedded pneumoconiosis image optimization algorithm and enhanced processing technology to provide high-quality images for pneumoconiosis examination